About Us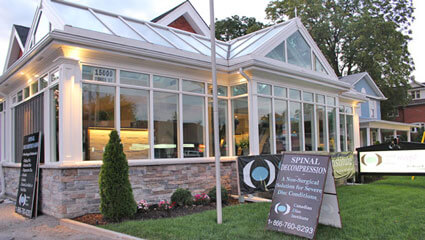 At The Canadian Disc Institute it has been our desire to assemble a team of the best minds, hearts, and hands we are able to offer. Our doctors have trained extensively on disc and spinal conditions and pride themselves on the outstanding results achieved in the office every day. We are committed to serving our community with first-rate quality care while helping each practice member feel confident that there is a path forward and a possibility for them to live an active life again. Our goal is to help our community reach and maintain the highest level of health and well-being possible.
To that end we engage in ongoing continuing education and are continually working to stay on the cutting edge and provide the most advanced level of care for our patients. To do this, we re-invest much of our time, energy and finances to train on the latest information and technologies to keep us as leaders in the field of disc conditions.
We commit that during your journey with us, we will do our utmost to see that your needs are being met, and that you experience personalized care. You will know that you are genuinely cared for and given the best service and attention that we can offer.
Experience Matters
Built on the foundation of the VAX-D legacy, and with over 15 years of clinical experience with severe disc conditions, The Canadian Disc Institute offers individualised treatment plans delivered by doctors and clinical professionals dedicated to seeing success for CDI practice members. Upon consulting with CDI each practice member has a comprehensive assessment that helps our team develop a personalised treatment plan that guides their care.
MEET DR. MOORE »
The Canadian Disc Institute Difference
Being primary care providers, there is no physician referral required to begin care at the Canadian Disc Institute.
Before beginning your care, a thorough consultation, history, and exam will be completed to ensure the details of your case are specific and complete. There are many structures that may be involved and it is important to know which one or ones are being affected.
We utilise advanced imaging with digital radiography onsite and MRI imaging available within 48 hours at Buffalo MRI.
We utilise the Vertebral Axial Decompression (VAX-D) system which is the only equipment available that has scientific proof that it creates negative pressure within the disc. This is the key to resolving bulging, herniated or degenerated discs.
Your care program will be specifically designed for you and re-evaluated during the course of your care. Changes may be made depending on your response and expected results.
There is ongoing customised structural corrective care upon completion of the decompressive program to ensure that the cause of the problem is addressed and to help you return to the activities you want.
We have a dedicated team of clinical professionals who have the knowledge to assist you to achieve the best results possible.
Experience Our Scientific Approach
Our equipment is heavily researched for its effectiveness. Contact The Canadian Disc Institute today to schedule your consultation with Dr. Moore!
---
About The Canadian Disc Institute | (866) 760-8293